Join the team that helped build the Fastest Growing Maintenance Plumbing Company in Australia!
Plumbing Marketing and Advertising – The Plumber Marketing Specialists

Hear from the fastest growing maintenance plumbing company
Dear Business Owner,
Picture what it would feel like knowing you've doubled (or even tripled) your sales in just a few months. Now imagine achieving those results, without spending any more on misleading advertising that doesn't work.
You will finally be dominating and crushing your competition, allowing you to enjoy the fruits of your labour.
We guarantee our work.
In fact, we will give you a
1-Month Free Trial 

with no catch.
Complete custom strategy session for your business.

Lead generating machine.

Custom landing page website.

Google Ads setup.

Management of your Google ads.

Google ad fraud click management and prevention.

No contracts.

No fees.

No additional costs (only what you spend on Google ads.
We only have a limited number of spots left for this month!
Register for your 1-month free trial below: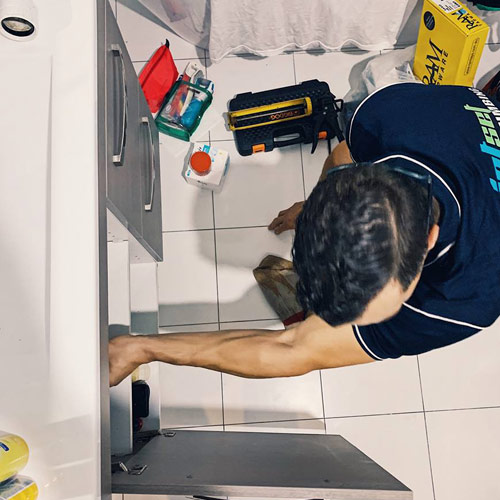 We Convert Your Marketing Into Profit
We send highly qualified traffic to your high-performance website.
Agencies will use industry jargon to convince you they are getting you results. They focus on how many clicks and visitors you get. We are focused solely on the amount of leads and phone calls you receive, dedicating everything to your campaign's performance. It is all about the execution of turning $1 into $3, $5, $10+. This is how we do it.
Quality Traffic
Any agency can send traffic to your site, but you want to be sending a flood of highly targeted visitors to your site who are in absolute dire need for your services, through both paid and organic traffic sources.
Visitors = Sales
We convert your visitors to sales by using high converting design principles + methods on your site. This has helped our clients double and even triple their sales.
Automation
To turn those leads into customers through an automated system, allowing your site to perform autonomously without interruption.
We have been where you are, which means we know what you are going through. All that lack of trust you're feeling right now, we too have felt that and understand your pain.
We understand that all you are seeing is the bills each month, without an increase in your workload.
We know what it's like to be told excuse after excuse on why the work isn't improving.
We too, were ripped off by marketing agencies in this unregulated industry …
Anyone can market and promote your plumbing business. So why not work with the team who has helped build the fastest growing maintenance plumbing company in Australia?

"The service was outstanding! No marketing business compares to Jetset. You were so professional, helpful. Way above my expectations. My plumbing business goes from strength to strength!! "
We only focus on your return on investment. That means if you aren't getting results, we will stop at nothing until we see those results.
Our guarantee is with our work. We know the system that works, we have been trialing different tactics and strategies over the last 7 years for Jetset Plumbing, finding what does and what does not work.
That means we can use what we know works, to ensure you are only getting real results. Not just clicks and wasted money.
Free Digital Marketing Strategy Tailored To Your Business (Worth $894)
WARNING: You must realise, this is only for those who are serious and dedicated about their business succeeding. The information you will receive in this no-obligation session, is designed so you can walk away and take action immediately.
Firstly, we review your business, find out who you are, what your targets are and spy on your competitors. Then based on the information we receive, our team will develop your custom Digital Marketing Strategy on how you will improve your business out of sight, doubling and tripling your sales.
There is no catch or charge for this comprehensive review of your business. This is not a sales call, we don't sell anything, it is simply a session jam packed with content specific for your business. So be sure to bring a pen and paper with you.
We are giving these sessions away as we are sick and tired of the so called marketing 'gurus' using industry jargon to bluff their way into your pockets. We want you, the business owner, to be as informed as possible when making decisions for the growth of your business.
This no-obligation session is designed to maximise your sales and leads by giving you actionable information you can implement today.
We take this session seriously, so only the business owners ready to take action are to apply.
Customer Care
Get expert advice anytime for anything you need