Helping plumbing businesses grow fast
Plumbers, Increase Your Customers And Double Your Income!
Plumbers are using this simple system to get a flood of customers.
No setup, no hassle.

Hi there. Now I know what you are thinking – is doubling my earnings even possible?
We have done it for other plumbers and we want to show you how you can too with our fool-proof method.
And the best part is – you don't really have to do anything!
The fastest growing maintenance plumbing company explodes their sales using this simple method.
We started out developing this product specifically for a growing plumbing company. And while it has taken years of development and refinement – it has grown that business into the fastest growing maintenance plumbing company in Australia.
The good news is – you don't have to wait – you can benefit from it right now.
Hear what they have to say …
"We have grown from around 50 customers a week to
250-300 new customers every single week!
"
"We can always get in contact with them for help when needed."
"We have the same goals in business."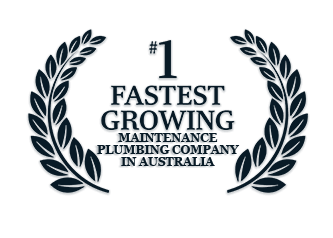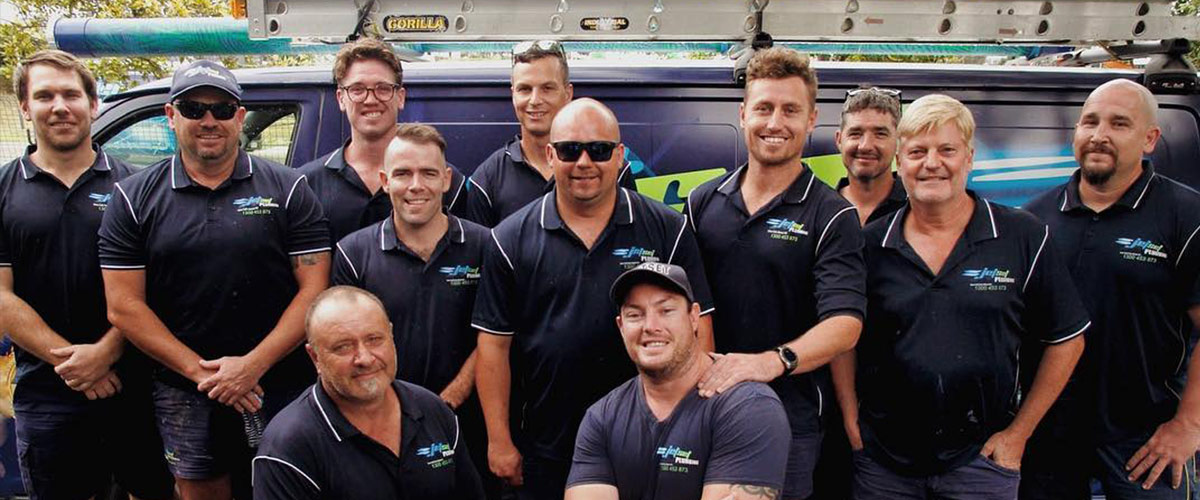 We have helped plumbing businesses like yours grow and succeed. Whether you are new to generating masses of leads and customers or you have used previous marketing agencies and web developers in the past – we guarantee this will work for you.
Like most good things – the system behind it is very simple. We all know there are 2 requirements for a successful online lead generation system for plumbers:
1) a web page that is specifically crafted to turn visitors into customers, and
2) the ability to drive low-cost bucket loads of relevant customers to that web page by being at the top of Google when people are searching for plumbers.
"I've already tried that and it didn't work", "It sounds too simple" or "It's too expensive to advertise on Google". Believe me, we have heard those a few times before! So why is this any different? We'll show you …
To maximise the performance of the system – you get all this:
  A custom website
Complete with your own branding and details.
We call it a "super conversion machine" and it is specifically crafted to turn visitors into your customers.
(You can also use it to land potential customers from other marketing methods such as from Facebook, Instagram, Yellow Pages, print material, etc.)
You don't need any experience as we'll set it up and maintain it for you. (You can also login and do it yourself if you want.)
Free domain name, free hosting, free email, free SSL security.
You get a free domain name (eg; jetsetplumbing.com.au) that is relevant to your business. You get free fast hosting. You get free email accounts.
You also get a free SSL certificate (this ensures your website is secure).
Your own Google Ads account.
We will set up everything up including keyword research, adding campaigns, adding and writing ads and manage it all for you. You can login at anytime and see what is going on.
We can pause your campaigns at anytime (just call or message us) – just in case you get overloaded with customers.
  Your own Google Analytics report account.
Reporting is important. We will set up your own Google Analytics account so you can login at anytime to see the reports.
We connect your Google Ads account to your Google Analytics account so you can see everything in one spot.
Your own Account Manager.
We are here to help you – so if you have any questions or need anything – we're always here to help!
We continually monitor and adjust your Google Ads account and website to maximise your exposure.
Ultimately, it means is you get all the necessary tools (without the headache of setup and management) to get a flood of leads and customers for your plumbing business!
Join us and take your plumbing business to the next level.
Simply enter your name, phone and email address below and click the "Get started – Free!" button
We will email you instructions on what to do next.
(Your email is private and confidential. We hate spam too!)
No setup fee.
No contracts – cancel anytime.
No pay per performance fees.
Your customers – are your customers.
Customers will either call you directly or a job will arrive in your email inbox.
You can specify how many customers you want and when.
Not much really.
Simply join us – we will email you some instructions on sending through some basic information so we can set you up. We will ask you things such as your business name, website address (if you already have one), business phone number, etc.
Here is an example of the type of website you will get
This particular example is of a real plumbing business website that specialises in blocked drains. You can tailor your website to include as many services as you want to.
The phone calls go directly to them and the forms get sent straight to their email.
We are Jetset – a diverse group with expertise in digital marketing, Google Ads, Facebook advertising, Instagram advertising, website design and development, and small business marketing and growth.
Our Head Office is on the beautiful Gold Coast and we manage clients in states and cities all around Australia.
Our parent plumbing company was sick of being ripped off by unscrupulous marketing agencies and dodgy web developers. There was so much uncertainty.
So we decided to start a marketing company that understood the needs and requirements of a plumbing business and more importantly – how to get customers on a regular basis and in huge numbers.
We had a product that could help, so we decided to release it and make our services available (as we couldn't fulfill all regions and locations anyway).
That's why we are known as the experts in developing marketing strategies specifically for plumbers and plumbing companies.

Frequently Asked Questions
Do I need to learn anything?
No. We setup and manage everything for you.
Are there any setup fees?
No.
How much does it cost?
Cost is dependent on the region you are potentially acquiring plus the competition in that region. For a free quote – please contact us.
Can I see how you have set up the Google Ads?
Yes. You have access to login and review the Google Ad account including performance, keywords, ads.
How much do Google Ads cost?
It's dependent on a large number of factors. Too many to go into here. Some typical factors include competition, keywords, ads, locale, the time the ads are running, etc.
How will I be billed for the Google Ads cost?
Unlike a lot of agencies, you will be billed directly by Google. That way you know exactly how much the ads are costing and there are no hidden costs.
What is the minimum contract term?
There are no minimum monthly contract. You can cancel anytime.
How many customers will I get?
This is dependent on a number of factors relating to the Google Ads (). Each lead you get should be managed quickly and professionally to achieve maximum results.
How do the customers contact me?
Your customers will call you directly on your nominated telephone number and via email straight to your current email inbox.
Is this available in my location / region?
There is a strict limit on the number of partners we accept in any one region or location. Contact us to see if your region/s are available.
Do I need to set anything up?
No. We setup and manage everything for you leaving you to focus on running your business.
Can I edit my website?
Yes, you can. However we reserve the right not to allow edits to help with maximising results. You will also need some minimal web design experience.
Can I edit my Google Ads?
Yes, you can. But we reserve the right not to allow edits to maximise results. You will need extensive Google Ads management experience.
Can I see any reporting?
Yes. You can see reporting from your Google Analytics and Google Ads dashboards.
How do I cancel my account?
If you want to cancel your service for any reason, just contact your account manager. We do limit the number of partners in each area, so please understand that if you choose to cancel your account we will not be able to guarantee a spot should you wish to return.
Will this work for me and any other plumbing business?
Yes. However you still need to be able to deliver your services to all the new customers. This is very much for the plumbing business that wants to take it to the next level.