93% of all
websites fail
to get sales
We don't want yours
to be one!
Get your free strategy below

DOUBLE Money back guarantee
We Guarantee that if your business doesn't improve, we will give you, double your money back. Your Business will improve in efficiency and performance.
No lock-in contrACTS
We understand the worry that comes with being locked into a 6-month or 12-month contract. That is why Jetset Marketing has no lock-in contracts.
YOU WON'T BE RIPPED OFF
We know the reputation that comes with our industry. That is why we Guarantee that you won't be ripped off. You will get more than expected for what you pay for.
Introducing a New Breed of Marketing
Jetset Marketing is a results driven marketing agency. We want only the very best results for all of our clients. Our personal service is why we are so different to most marketing agencies.
We get you a strong presence in search engines. Over 93% of consumers start their search for a product or service online through a search engine (Google).
We put you on page 1. Over 73% of those users don't go beyond the first page of the search results.
Jetset Marketing focus on key marketing services that are designed specifically to give you a return on your investment.
5 Elements your website must have!
Get our downloadable book for free! We reveal the top 5 Elements your website must have to be successful and grow your business.
These strategies will allow you to unfairly dominate your market and crush your competition while creating goodwill and buzz around your business.
Fill your inbox with "ready-to-buy" leads…!
*Not to mention that twice the number of phone calls aren't counted here!
Case Study:
Jetset Plumbing
Jetset Plumbing were using numerous different marketing agencies to maintain and optimize their SEO and Google AdWords campaigns. After getting burnt far too many times, with no results to show, Jetset Marketing was born and a new era begun.
Jetset Marketing commenced a Google AdWords and SEO campaign and the results since then are below:
 Increase in Website Traffic by 1200%

 Increase in Customers by 1000%

 Increase in Sales by 1400%

 CPA (Cost Per Acquisition) Decrease by 60%
Case Study:
Stain Fighters
Stain Fighters Carpet Cleaning approached Jetset Marketing wanting to get more customers for their business. After our consultation with Steve and his wife Jackie, they agreed to follow our recommendations of condensing their website down in size to make it become more user friendly.
We then commenced a Google AdWords campaign and the results are below:
Increase in Website Traffic by 290%

Increase in Customers by 220%

Increase in Sales by 325%

Decrease in CPC (Cost Per Click) by 30%
WHY YOU DESERVE US!
Why Use Jetset Marketing? The thing that sets us apart from other marketing businesses is that we have been in the exact same position as you are right now.
Before Jetset Marketing some 10 years ago, Jetset Plumbing had just begun and although today it is going from strength to strength, the beginning was not as smooth sailing. Jetset Plumbing started using digital marketing companies to attempt to generate traffic for their website, as at the time we did not know a great deal about Search Engine Optimisation, Pay-Per-Click Advertising, Conversion's and much, much more. We were looking for a company to guide us through the pitfalls of the internet, in the beginning, we used local marketing businesses, progressing to the BIGGEST companies in both Melbourne and Sydney.
One common problem kept rearing its ugly head, we thought that by using the biggest companies and companies that appeared at the top of Search Engine Optimisation lists for chosen keywords, that this would guarantee us success. This we worked out, was not the case and in fact, our worst results and communication (or lack thereof) came from companies that were at the top of Google search results and appeared the biggest and most successful. Once again, it just proved to us that biggest is not always best.
Trying to get transparency from these companies was like trying to win the lotto, there were excuses after excuses, no returned phone calls and bills from Google that were growing larger each week. Finally, after being short-changed for a few years to the tune of over $100,000, we said that enough was enough. After years of marketing companies promising the world to us and delivering very little time and time again, here are some of the problems we encountered:
Unregulated Industry
There are many unregulated industries in the world and marketing is one of them, pretty much anyone can have a website built and claim to be an expert in all things marketing. No one would take medical advice from someone pretending to be a qualified doctor and no one should be fooled into hiring one of these cowboys who are just trying to run up your bill.
Big Companies
We found that the bigger the company, the less accountability they held. When we were unhappy with how our campaigns were progressing, these companies were unanswerable to our queries and concerns as they were 'too busy' with other businesses.
Promising the World
In the beginning, we were promised many things such as guaranteed first page rankings within just a couple of month, these turned out to be empty promises and time and time again we were let down.
Too Big
Some of these companies had too many accounts that it was impossible to spend quality time on any one company, even though they had many accounts they couldn't spend quality time on one singular campaign.
Reports
The reports that we were given were nearly impossible to decipher, making it difficult to begin to see where our problems were. It can be difficult to understand the jargon that surrounds marketing as there are many industry-specific terms that are casually thrown around.
Negative Keywords
These are keywords that are taking money out of your pocket each week and aren't receiving any return as they are unnecessary for a business (an Electrician in Brisbane has a keyword: Electrician Perth).
No Service
No matter how much money we put into these companies, the results didn't differ, the service was well below average and ended up being a total waste of money.
We could go on and on with the problems that we have encountered over the years. Not knowing where to turn, we booked ourselves into marketing courses and studied the search engine space. After a few years of studying, we employed our first full-time in-house marketing guru.
By just giving our guru one job to do – promoting Jetset Plumbing to a place where our profit was increased by 50%. After this was achieved, we set the bar higher and aimed for a 100% increase and so on, after constantly hitting these targets we thought to ourselves, 'why shouldn't we deliver this great service for other companies?', and so Jetset Marketing was born…
Jetset Marketing has developed over time and strategised new marketing techniques to continually build our clients business because we realised first hand the anguish a poor campaign can put on everyone involved, we generally care.
Our team is comprised of highly trained, experienced people who always take huge amounts of pride in improving any company's bottom line. We totally understand the sacrifice that is required to either start or maintain a successful business and this kind of drive is very hard to find these days.
Our number one goal is to ensure your business is operating at maximum efficiency. We want you to spend as little as possible to earn as much as possible. We differ from other businesses in that we genuinely care about your business and we know firsthand how much a bad marketing campaign can hurt.
5 Elements your website must have!
Get our downloadable book for free! We reveal the top 5 Elements your website must have to be successful and grow your business.
These strategies will allow you to unfairly dominate your market and crush your competition while creating goodwill and buzz around your business.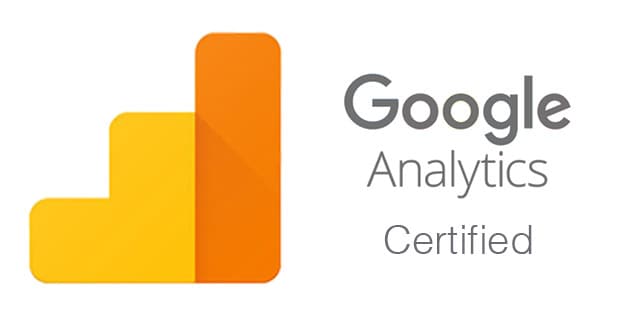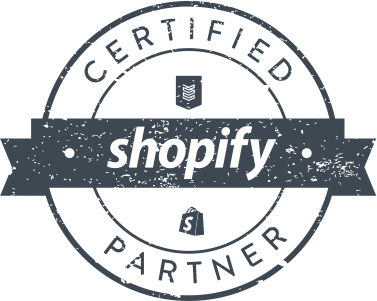 Jetset Marketing is the most enticing, creative, modern and multipurpose marketing agency suitable for any business. Build whatever you like with Jetset Marketing, no matter what type of business you have! Your Growth Is Our Strength.
Copyright © 2018 Jetset Marketing. All Rights Reserved.
Brisbane | Gold Coast | Sydney | Melbourne
Portfolio . Privacy Policy . Project Terms & Conditions . Blog
How To Be First On Google
More Info
Web design encompasses many different skills and disciplines in the production and maintenance of websites. The different areas of web design include web graphic design; interface design; authoring, including code and software; user experience design UX/UI; and search engine optimization.
Often many individuals will work in teams covering different aspects of the design process, although some designers will cover them all. The term web design is normally used to describe the design process relating to the front-end (client side) design of a website including writing mark up.
Web design partially overlaps web engineering in the broader scope of web development. Web designers are expected to have an awareness of usability and if their role involves creating mark up then they are also expected to be up to date with web accessibility guidelines.
Dynamic websites are generated on the fly and use server-side technology to generate webpages. They typically extract their content from one or more back-end databases: some are database queries across a relational database to query a catalogue or to summarise numeric information, others may use a document database such as MongoDB or NoSQL to store larger units of content, such as blog posts or wiki articles.
In the design process, dynamic pages are often mocked-up or wireframed using static pages. The skillset needed to develop dynamic web pages is much broader than for a static pages, involving server-side and database coding as well as client-side interface design. Even medium-sized dynamic projects are thus almost always a team effort.
Both of these approaches have now been supplanted for many websites by higher-level application-focused tools such as content management systems. These build on top of general purpose coding platforms and assume that a website exists to offer content according to one of several well recognised models, such as a time-sequenced blog, a thematic magazine or news site, a wiki or a user forum. These tools make the implementation of such a site very easy, and a purely organisational and design-based task, without requiring any coding.
Source: Wikipedia
Web Design Services
Website Design
Search Engine Optimisation
Content Writing
Drone Photography & Video
Get a Quote
How To Be First On Google
Photography & Video
Search Engine Marketing
Services
Sydney
Sydney, capital of New South Wales and one of Australia's largest cities, is best known for its harbourfront Sydney Opera House, with a distinctive sail-like design. Massive Darling Harbour and the smaller Circular Quay port are hubs of waterside life, with the arched Harbour Bridge and esteemed Royal Botanic Garden nearby. Sydney Tower's outdoor platform, the Skywalk, offers 360-degree views of the city and suburbs.
Brisbane
Brisbane, capital of Queensland, is a large city on the Brisbane River. Clustered in its South Bank cultural precinct are the Queensland Museum and Sciencentre, with noted interactive exhibitions. Another South Bank cultural institution is Queensland Gallery of Modern Art, among Australia's major contemporary art museums. Looming over the city is Mt. Coot-tha, site of Brisbane Botanic Gardens.
Gold Coast
The Gold Coast is a metropolitan region south of Brisbane on Australia's east coast. It's famed for its long sandy beaches, surfing spots and elaborate system of inland canals and waterways. Surfers Paradise is the "capital". The Gold Coast is also home to theme parks such as Dreamworld, Sea World and Wet'n'Wild. Inland, hiking trails crisscross Lamington National Park's mountain ridges and valleys, home to rare birds and rainforest.